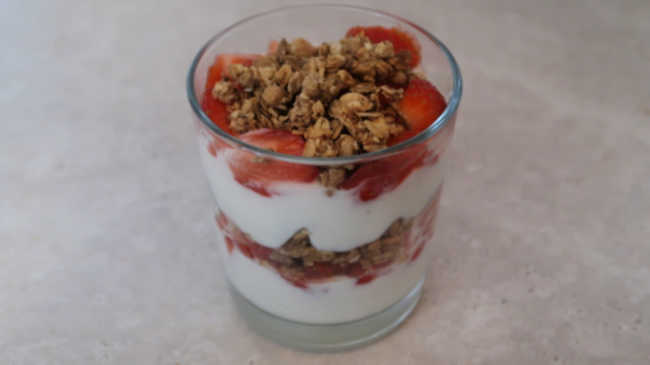 Strawberry Parfait Recipe – How to make an easy healthy no bake 3 ingredient dessert with strawberries, yogurt and granola – with the video tutorial.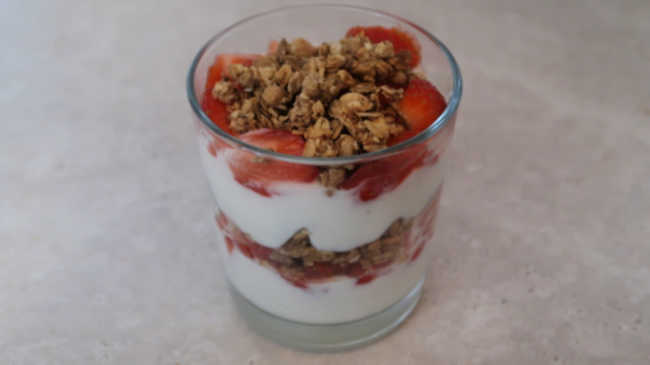 Strawberry Parfait Recipe
This strawberry parfait recipe has only 3 core ingredients and makes an easy no bake dessert that's a delight to enjoy.
I've been enjoying parfaits as an afternoon snack/dessert lately and while there are so many variations when it comes to constructing parfaits, I've been sticking to 3 staples – fresh strawberries, vanilla yogurt and granola.
Here are ideas for more ideas of ingredients you could add to make your own personalized parfait:
Fruit – add in more fruit, such as chopped stone fruit or other berry varieties.
Jam – add in berry jam or homemade chia jam. (Here's the recipe)
Sweetness – if you'd like the yogurt to be sweeter, add in stevia, sugar, honey or maple syrup.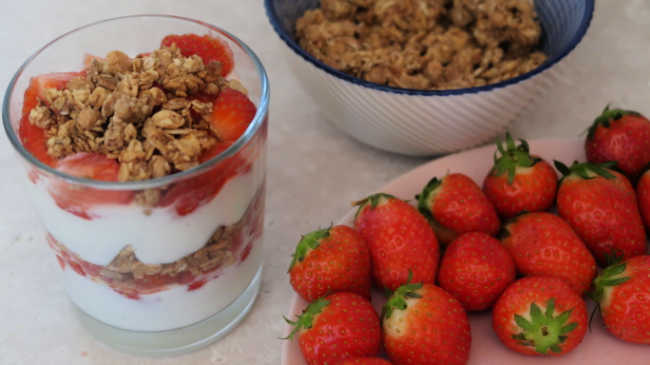 Nuts and seeds – for extra nutrition and crunch, add in any nuts or seeds of your choosing, I find that chia seeds or chopped almonds work wonderfully well in a parfait.
Granola – you can use any granola you like, store bought or homemade. (Here's an easy homemade gluten free granola recipe for you.)
Yogurt – you can switch up the yogurt and use strawberry, Greek yogurt or really any yogurt you like in the parfait.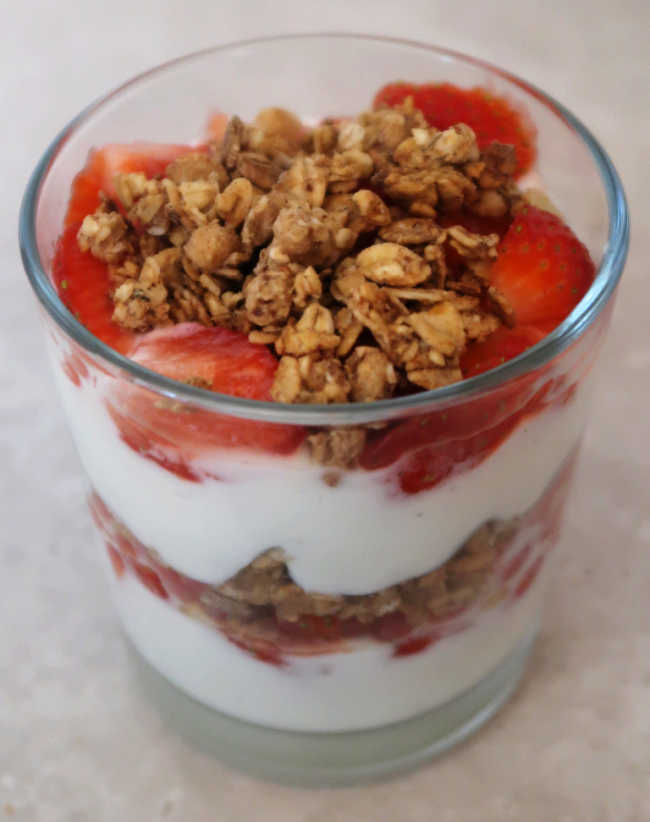 Strawberry Parfait Recipe
Vanilla Yogurt
Strawberries
Granola
Place a few tablespoons of yogurt at the bottom of a glass or jar.
Chop the strawberries and add a handful on top of the yogurt.
Add another layer or yogurt and then chopped strawberries.
Finish with a few tablespoons of granola and then enjoy immediately.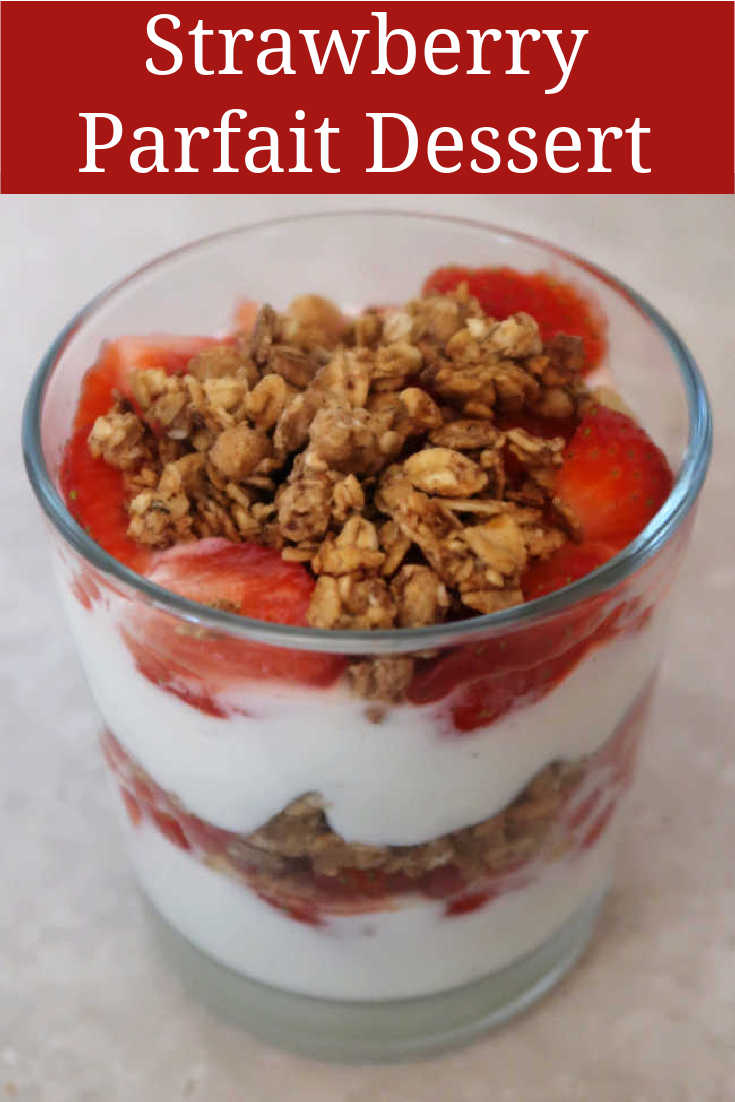 Recipe Video Tutorial
Here's the video where you can watch the easy recipe being prepared, step by step. Hit play below or click here to watch on YouTube.
More Easy Strawberry Desserts
Strawberry Cheesecake Smoothie
Disclaimer – this post is meant for informational post only and should not be construed as medical advice. Please consult with your health professional before making any dietary changes.
Disclosure – this post contains affiliate links.