Gooey Chocolate Orange Cake Recipe – Easy Nigella Lawson inspired flourless gluten free cake with coconut flour and marmalade – with the video.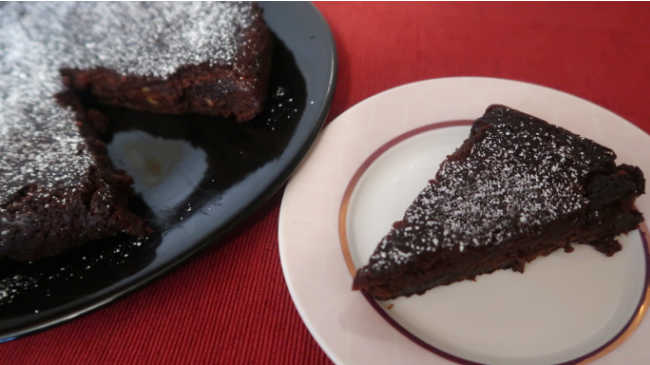 Gooey Chocolate Orange Cake
This gooey chocolate orange cake is adapted from a Nigella Lawson recipe that I've been cooking for years.
It's a gloriously moist, rich chocolate dessert that's quick and easy to put together.
The original recipe has flour and is called a store cupboard chocolate orange cake. Because, chances are, you have all of the ingredients for the cake waiting in your pantry and can pop the cake together at a moments notice.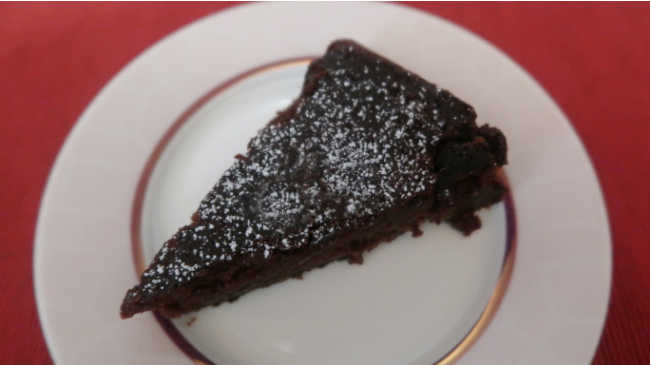 For the marmalade, it's up to you if you want a smooth texture or prefer bits of orange peel in your cake. We prefer the latter so go for a thick cut marmalade.
In the past I've also successfully made this cake with other flavored jams, so if you'd like a dense strawberry or raspberry cake, just use strawberry or raspberry jam instead.
You don't even need electric beaters or any special equipment to make the cake. You simply melt the butter, then mix through the chocolate to melt.
Pour the melted butter and chocolate into a bowl and then whisk all of the other ingredients in until you have a gooey chocolate cake batter.
Then, it's simply a matter of baking until done and patiently waiting for the cake to cool and enjoy.
In the original recipe, Nigella suggests enjoying the cake without any topping or just sprinkling icing sugar/powder sugar over the top. I tend to either do that or top the cake with chocolate frosting or a ganache, if I'm feeling extra indulgent.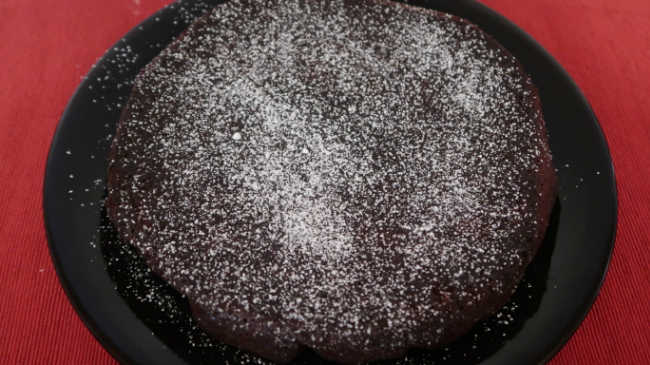 Gooey Chocolate Orange Cake Recipe
100g/3.5oz Dark Chocolate
125g/4.4oz Butter
1/3 to 1/2 Cup Sugar
300g/10.5oz Orange Marmalade
Pinch of Salt
2 Eggs
1/4 Cup Coconut Flour
Preheat the oven to 180C/350F and line a round springform baking tin with well greased baking paper.
Chop the chocolate and set it aside.
Chop the butter and place it in a small saucepan on the stove top over medium to high heat to melt.
Once the butter has melted, add the chopped chocolate and stir until fully melted.
Pour the melted butter and chocolate into a large bowl.
Add the sugar to the bowl and whisk to combine.
Add the marmalade and whisk until fully incorporated.
Whisk in the salt and eggs until smooth.
Add the coconut flour and give the mixture a final whisk until you have a gooey cake batter.
Pour the cake batter into the prepared baking tin and place in the preheated oven for 45 to 50 minutes or until baked to your liking.
Remove from the oven, allow to cool then remove from the baking tin and enjoy. You can top the cake with a dusting of icing sugar, ganache or frosting.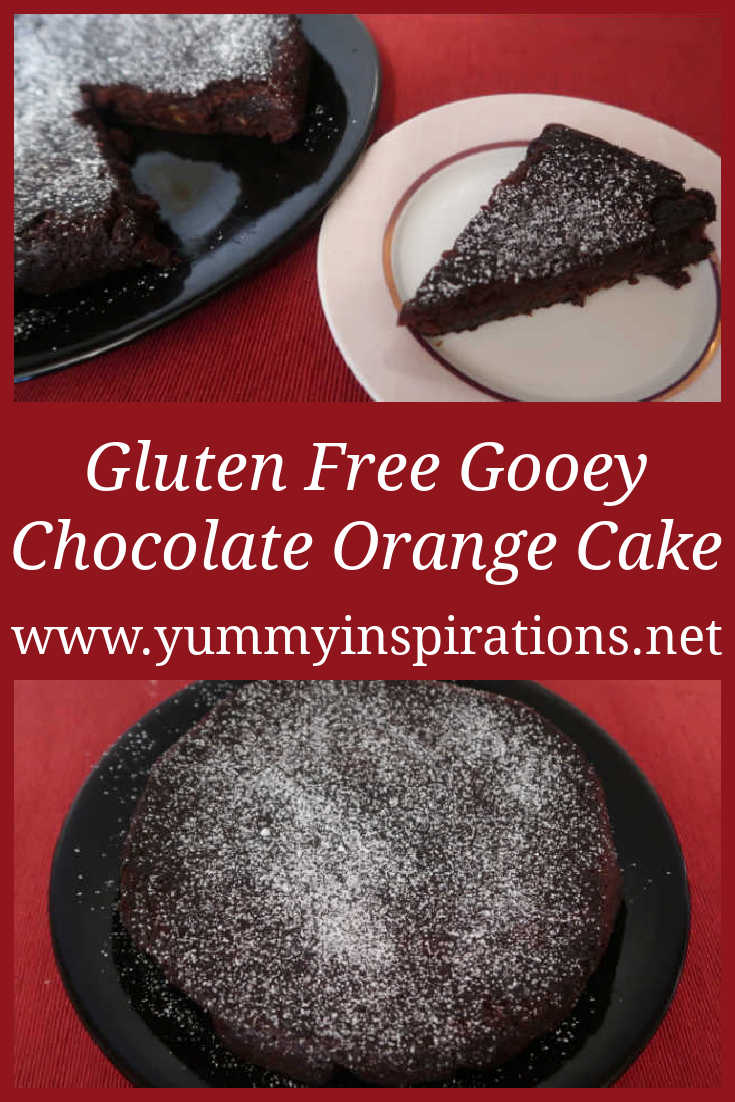 Recipe Video Tutorial
Here's the video where you can watch the easy recipe being prepared, step by step. Hit play below or click here to watch on YouTube.
More Gluten Free Baking Recipes
Gluten Free Banana Chocolate Chip Muffins
Disclaimer – this post is meant for informational post only and should not be construed as medical advice. Please consult with your health professional before making any dietary changes.
Disclosure – this post contains affiliate links.