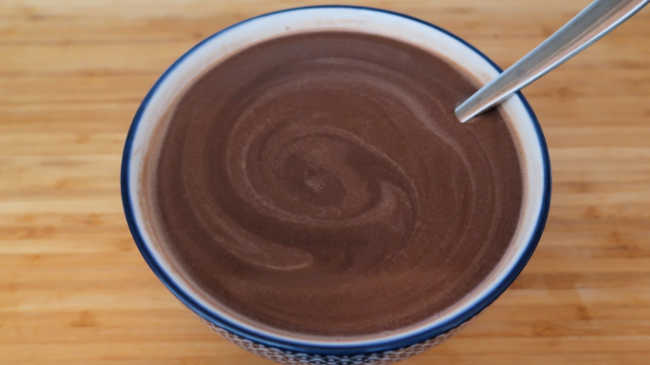 Easy Chocolate Custard Recipe – How to make an easy chocolate custard dessert with cocoa powder, chocolate, cream and a few more simple ingredients – with the video tutorial.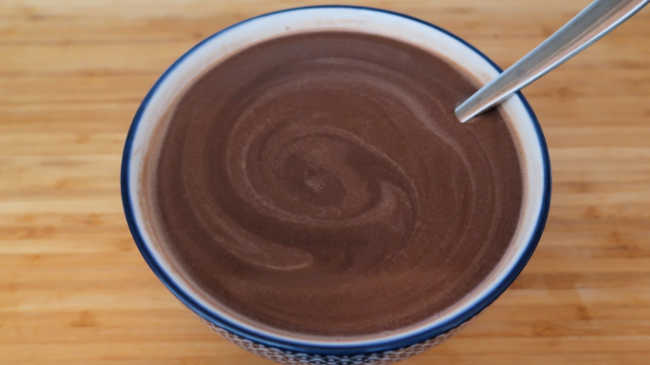 Easy Chocolate Custard Recipe
This Easy Chocolate Custard Recipe is quick to prepare and makes a decadent, chocolatey sweet treat that's perfect to enjoy warm and comforting or chilled and creamy.
You can use any milk or cream you like in the recipe, you sugar or sweetener of choice and more or less of it depending on the chocolate you use and how sweet you'd like your custard to be.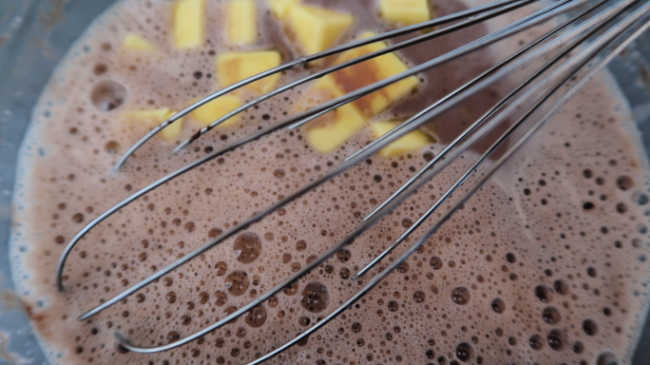 I like to get all the ingredients measured out, chopped and whisked ahead of time so that as soon as the milk and cream is heated, everything is ready and waiting to be whisked together.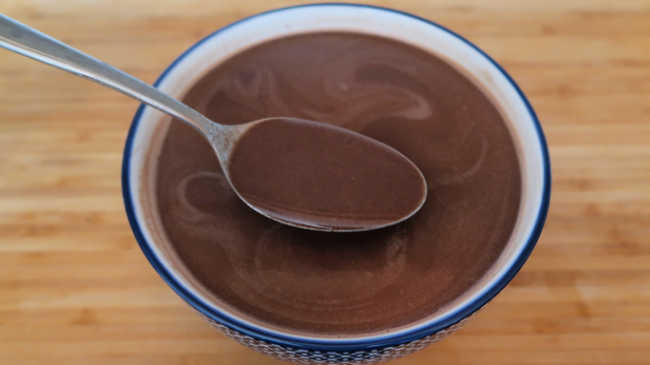 Easy Chocolate Custard Recipe
1 Cup Milk
1/2 Cup Cream
2 Tablespoons Sugar or Stevia
1 Tablespoon Cocoa Powder
2 Eggs
50g/2 ounces Unsalted Butter, chopped
50g/2 ounces Chocolate, chopped
Pour the milk and cream into a small saucepan.
Place on the stove top over a low heat and warm until heated but not simmering just yet.
Meanwhile, in a bowl, combine together the sugar or stevia, cocoa powder and eggs.
Whisk the heated milk into the egg mixture.
Add the chopped butter and chocolate into the whisked cream and egg mixture.
Whisk well to combine.
Clean out the small saucepan and pour the mixture back into the saucepan.
Place back on the stove top over low heat and gently bring up to a simmer, whisking continuously until the dessert has thickened.
Remove from heat and enjoy warm or cool completely, store in the fridge and enjoy chilled.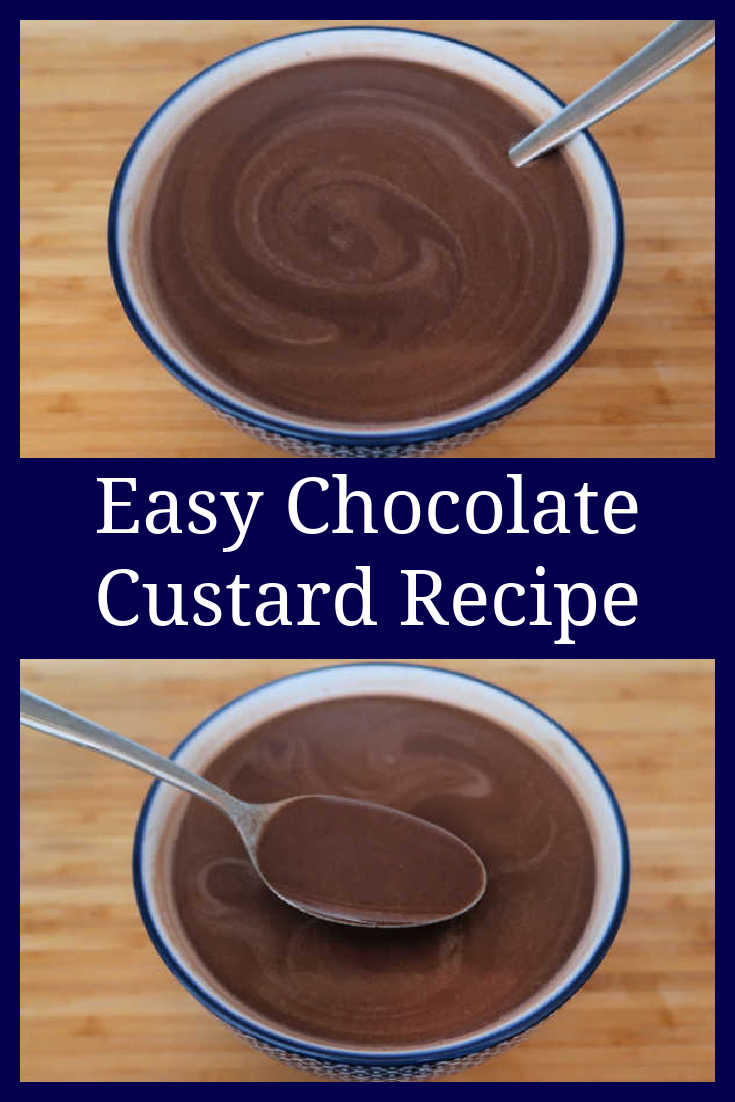 Recipe Video Tutorial
Here's the video where you can watch the easy sweet treat being prepared, step by step. Hit play below or click here to watch on YouTube. 
More Easy Chocolate Desserts
Chocolate Chip Cookie Dough Dip
Chocolate Cream Cheese Frosting
Chocolate Magic Shell Recipe