Chocolate Chip Cookie Dough Dip Recipe – easy 4 Ingredient no bake dessert with cream cheese – ready in under 5 minutes – with the video tutorial.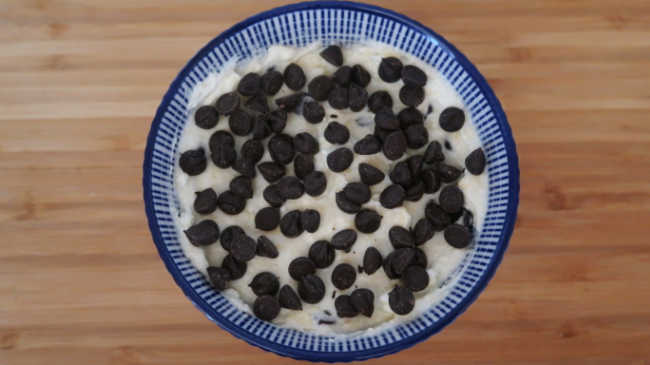 Chocolate Chip Cookie Dough Dip Recipe
This Chocolate Chip Cookie Dough Dip Recipe has only 4 core ingredients and is ready to be enjoyed in under 5 minutes. Making it perfect for when sweet cravings strike.
The dip tastes like a sweet cookie dough, but without the worry of consuming raw eggs or flour.
There are tons of variations and additions to make your own personalised cookie dough dip. Here are some ideas:
Add salt
Add vanilla
Add peppermint or another flavoring
Add marshmallows
Add fudge or toffee bits
Add cocoa powder
Add coffee
Add sprinkles
Swap butter for 1/4 cup peanut butter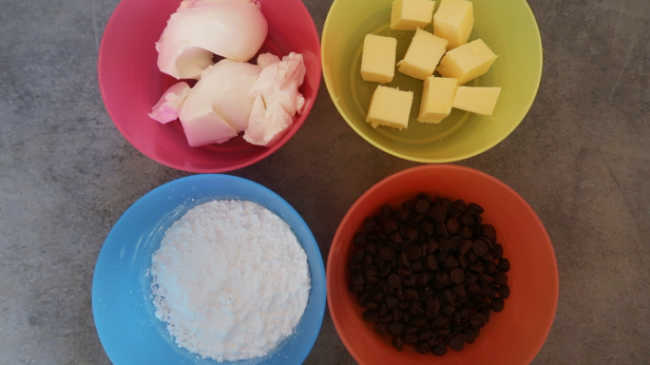 All you really need to do ahead of time is take the butter out of the fridge to soften slightly. Or, you could use peanut butter or any other creamy nut butter for an almost instant sweet treat.
If you can use a powdered sugar or icing sugar alternative, then the dip will be extra smooth and creamy, with the sweetness dissolving easily.
I'd suggest including at least 1/2 teaspoon of vanilla and a pinch of salt to flavor the dip, but you can omit it for a simple sweet treat with only 4 ingredients.
This dip is decadent by the spoon full, but you could also enjoy it with crackers, biscuits, cookies, pretzels, graham crackers or apples for a healthier option.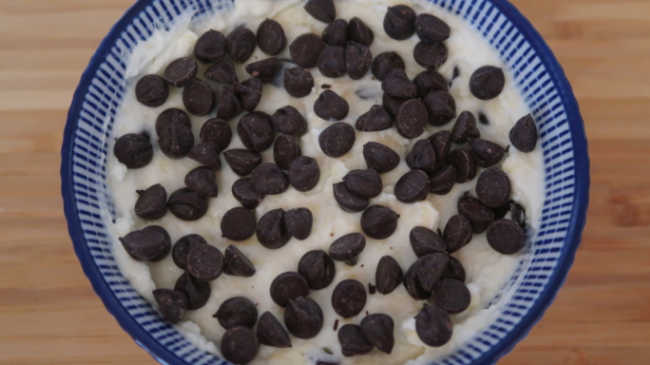 Chocolate Chip Cookie Dough Dip Recipe
50g/1.7oz Butter, softened
100g/3.5oz Cream Cheese
2-4 Tablespoons Sugar or Stevia
1/4 to 1/2 Cup Chocolate Chips
Place the butter and cream cheese in a large bowl and whisk, using electric beaters.
Add the sugar or stevia and whisk in until smooth.
Fold half of the chocolate chips through the dip.
Move to a serving bowl and top with the other half of the chocolate chips.
Enjoy immediately or place in the fridge for a few hours, then use within a few days.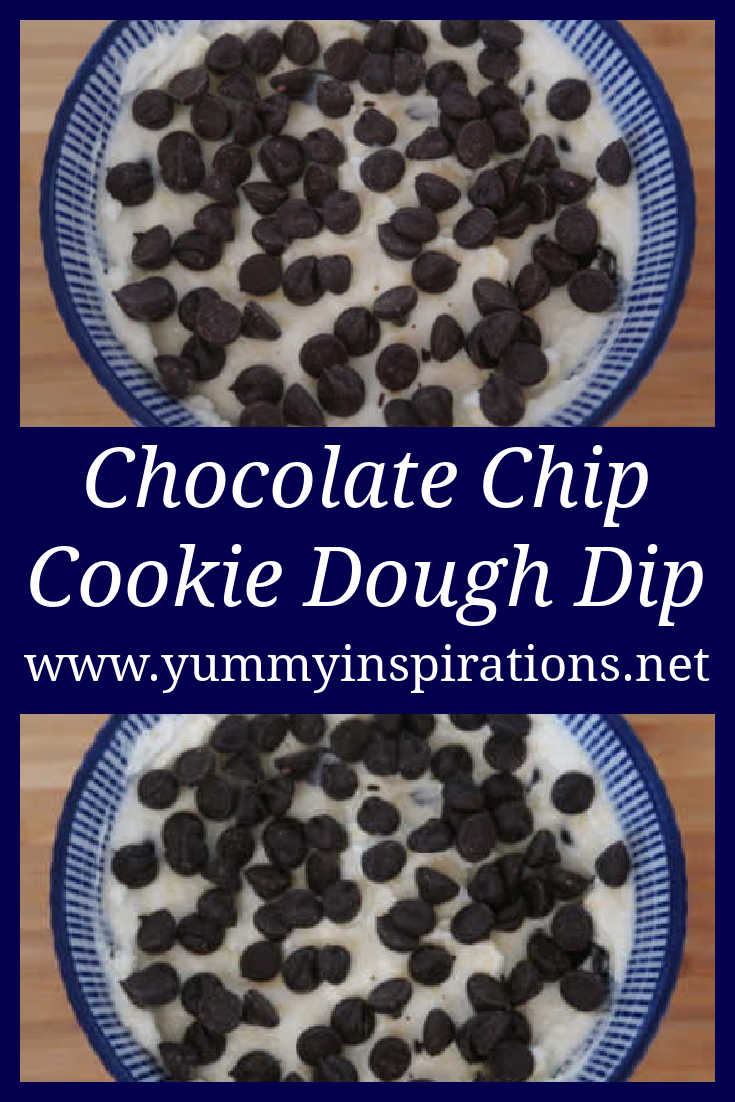 Recipe Video Tutorial
Here's the video where you can watch the easy recipe being prepared, step by step. Hit play below or click here to watch on YouTube.
More Easy No Bake Desserts