Baked Granola Bar Recipe – How to make easy homemade 4 ingredient DIY simple granola oat bars – school friendly with no nuts & gluten free – with the video.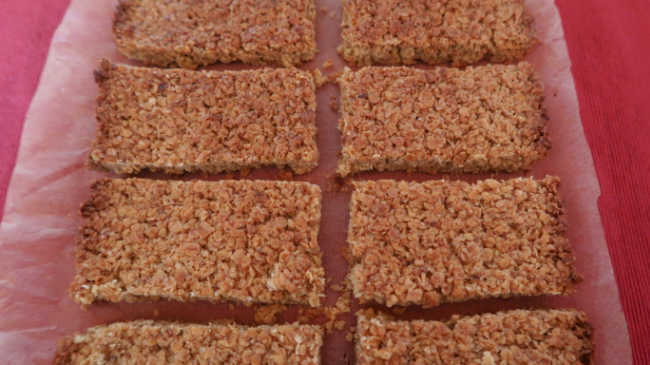 Baked Granola Bar Recipe
This Baked Granola Bar Recipe has only 4 ingredients and are quick and simple to whip up.
I'll regularly make these to enjoy as a snack or dessert that the whole family adore. You can also add in chocolate chips or melt chocolate to drizzle over the top, if you'd like chocolatey granola bars.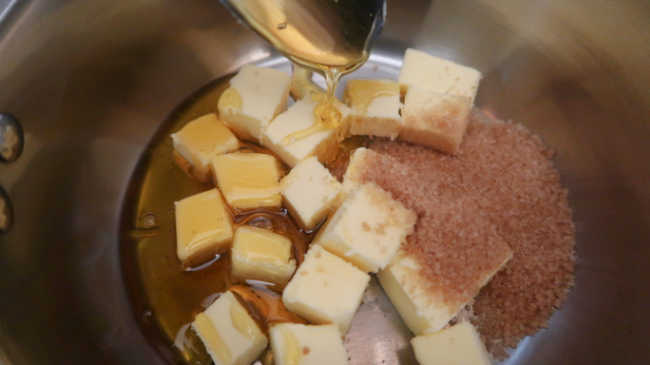 Here are the 4 ingredients you'll need:
Oats – You can used rolled or porridge oats in these bars, just depends on what you've got in your kitchen and the texture you'd like your bars to be. Be sure to use gluten free oats if you'd like the bars to be completely free from gluten.
Butter – unsalted butter is used in this recipe to make them lovely and rich and bind the ingredients together.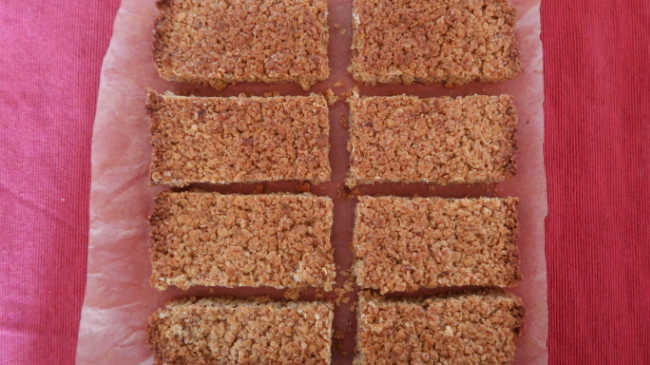 Golden Syrup – to give a sweet flavor and golden hue, you can feel free to use honey or maple syrup instead.
Brown/Coconut Sugar – I've gone for coconut sugar in this instance but you could use brown, raw or any other granulated sugar that you like instead.
And yes, there are two kinds of sugars in these bars. The syrup and coconut sugar complement each other perfectly and work to create a bar that packs plenty of energy in every bite, without being overly sweet.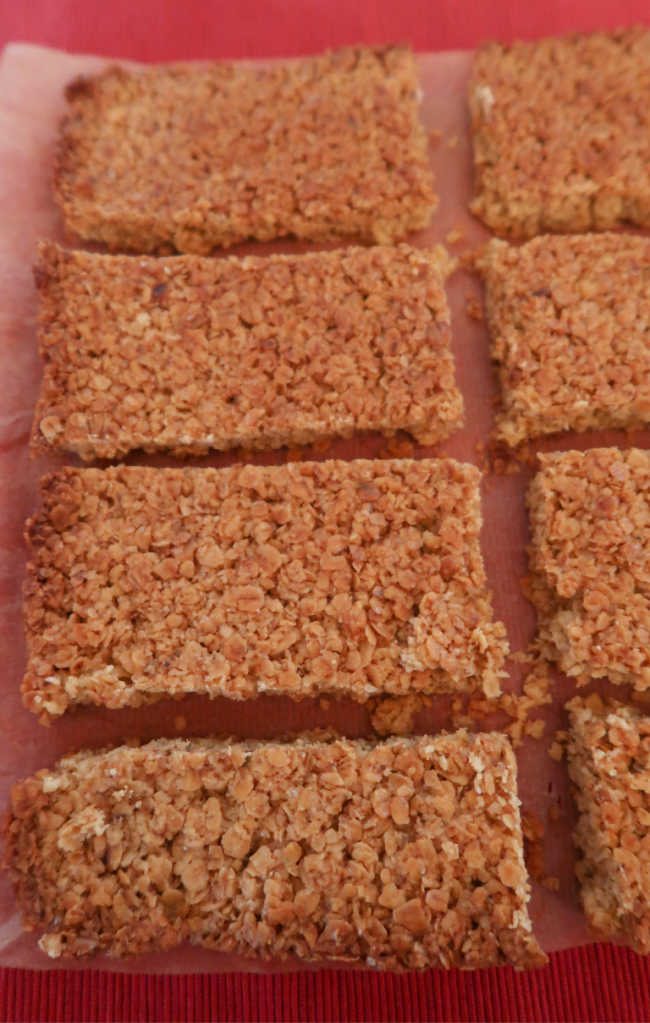 Baked Granola Bar Recipe
125g/4.4 ounces Unsalted Butter
1/3 Cup Coconut Sugar or Brown Sugar
3 Tablespoons Golden Syrup
2 Cups Rolled Oats
Preheat the oven to 180C/350F and line a square tin with well greased baking paper.
Place the butter, sugar and golden syrup in a small saucepan over medium to high heat.
Heat until the butter has completely melted and the mixture is smooth and creamy.
Place the oats into a large bowl and pour over the creamy butter and golden syrup/sugar mixture.
Stir well until fully incorporated and them move the mixture to the prepared baking tin.
Press the mixture down well with a spoon to flatten and then place into the preheated oven for 20 to 25 minutes or until golden and cooked to your liking.
Remove from the oven, allow to cool slightly, then cut into bars, allow to cool completely to harden and then enjoy.
Store in an airtight container and enjoy within a few days.
Recipe Video Tutorial
Here's the video where you can watch the easy recipe being prepared, step by step. Hit play below or click here to watch on YouTube.
More Easy Oats Recipes
White Chocolate Chip Oatmeal Cookies
Disclaimer – this post is meant for informational post only and should not be construed as medical advice. Please consult with your health professional before making any dietary changes.
Disclosure – this post contains affiliate links.